HAUT: Mirrors and Portals
8. oktober 2023, 14:00
Mirrors and Portals is a research of the space where differentiation between the physical and the virtual melts away 
.
Format: IN PROCESS
Genre: Performing arts and live video art 
Where: The residency takes place at Teatret Zeppelin 2.-8.10.2023
Worksharing:
08.10.2023 at 2-4pm at Teatret Zeppelin, Valdemarsgade 15, 1665 København V
Sign up:
It is free to participate in this worksharing, but sign up is required. Reserve your seat by sending an email to billet@hautscene.dk, write "Mirrors and Portals" in the subject field.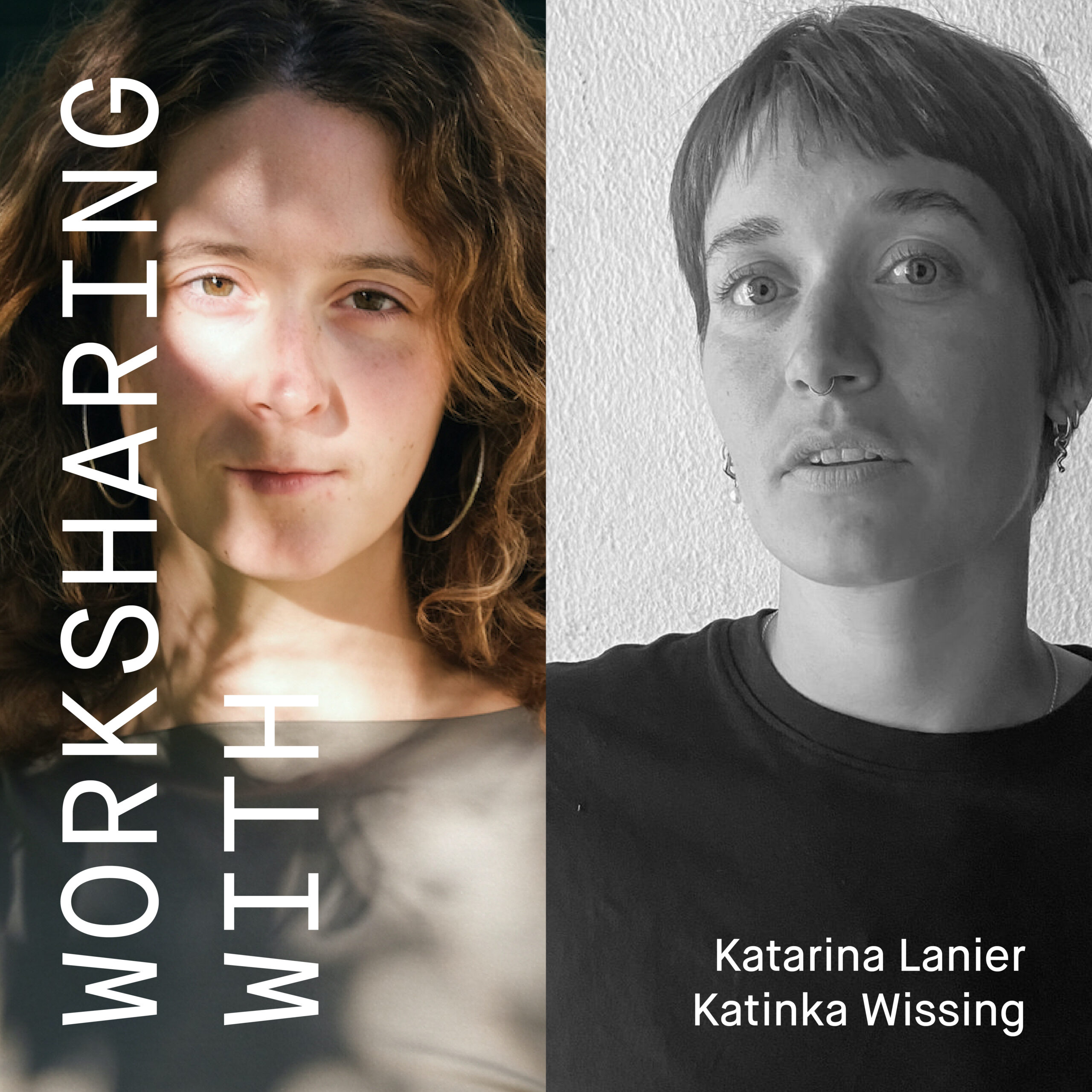 The artistic research
'Mirrors and Portals' is a research happening simultaneously between two different places. Through physical bodies and live video transmission, the artists create a visual mirror where togetherness is explored. Physicality does not travel unchanged through virtual portals, and the research plays with reality and fiction, entering a space of corporal multiplicity, and the fabrication of magic en-vivo.
The project departs from a desire to collaborate through distance, and to mirror artistic processes and share perspectives on how we emotionally engage with the topics of daily lived experience, climate change, conflict and relationships, and public space. How can artists contribute to ethical change through collective world-making and fostering connection?
This artistic research is initiated by the artists Katarina Lanier and Katinka Wissing. The two artists met each other in 2021 in the context of PACAP5 in Lisbon, but due to the geographical distance of their lives, they have not been able to work in person. With a strong desire to collaborate across distance, using video and online communication they have proposed a video format which creates a visual mirror from the blackbox theatre where Katinka will be present to the studio where Katarina will be at a distance. To unfold the potentials of this artistic research they have invited the dancers Ves Libberta, Inaja Catharina Skands and Leonor Lopes, and dramaturg Leo Shamah to take part in the artistic development work.
Katarina Lanier
Katarina Lanier is a bosnian-american dancer, visual artist, and performer. She has a background in philosophy, dance, and social sciences. Her interests are in collaborative processes, the possible relationships between image production and body practice, and experimental uses of social codes. These days she is collaborating with choreographers, performers, and videographers, and researching contemporary contexts of erotic production and poetics of desire. 
Katinka Wissing
Katinka Wissing is a Copenhagen-based dancer, artist, performer, and curator. They integrate queer eco-feminist ideas into their art and work, fusing performing arts, visual arts, and craft often in site-specific contexts, exploring the creation of alliances and networks. Katinka also serves as the curator for Copenhagen's independent scene Ubåden. Their studies includes circus studies at AFUK, Copenhagen, contemporary dance at Tanz Fabrik, Berlin, and participation in the Performing Arts Advanced Programme (PACAP5) at Fórum Dança, Lisbon.